Top 5 Tips For Keeping Your Car safe This Winter
By Trackstar |Top Tips | December 2021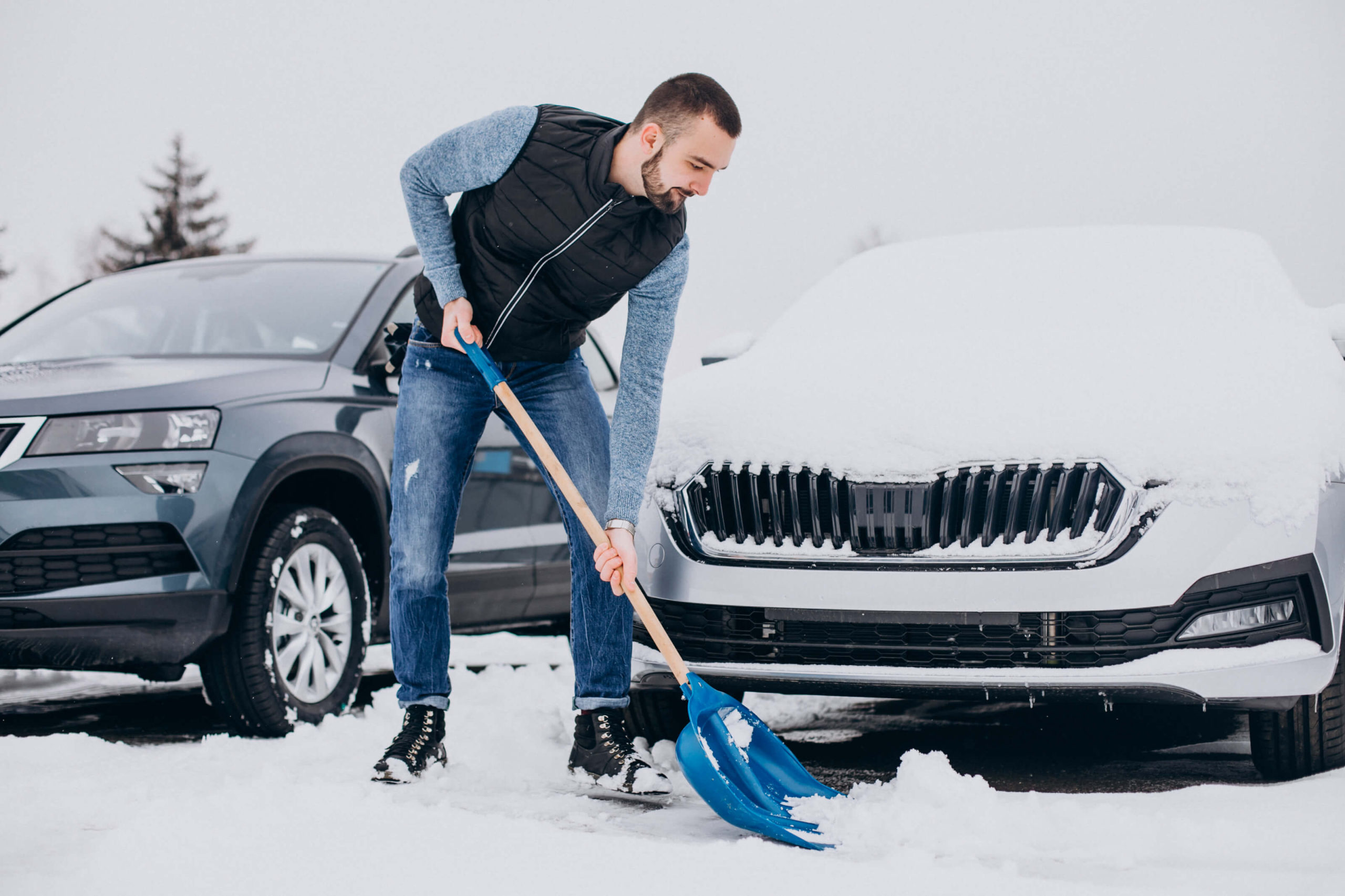 It only seems like yesterday...
that we were having barbeques in the blazing sun at 8:30pm.  Now that the clocks have gone back and the dead leaves on the ground signifying the inevitability of winter are increasing daily, you're lucky if it's not dark before you leave work.  This is bad news for those of us who enjoy the daylight hours, but great news for car thieves, for whom the time under the cover of darkness has grown.
Because of the pandemic and various lockdowns, car theft fell by 21% in 2020 to just under 90,000 or 1 every 348 seconds, but with restrictions all but gone and a forecasted rise in this type of crime, it is important to keep your car protected.
To help you do just that, we have come up with our "5 top tips for keeping your car safe this winter".
Keep valuables out of sight
And by valuables, we mean ANYTHING with a value. It goes without saying, but valuables left in a car can be a beacon for car criminals and even low value items like that 53p in change in your ashtray can be enough to encourage a would-be thief to target your vehicle.
Lock your doors
Opportunistic car theft is the most common type of theft from a vehicle. It is however easy to forget, so if in doubt, check, check and check again.
Don't leave your car unattended with the engine running
No-one wants to sit in a freezing cold car whilst you wait for the windows to defrost but leaving a car unattended could be seen as an invitation to a car thief.  If you're not fortunate enough to have a car with remote heating, our advice is wrap up warm, get in the car and wait it out.
Use a Faraday Pouch
Keyless theft is still the most common method of car theft and most of the time it is committed by capturing and relaying the signal from your keyless entry fob. Relatively inexpensive, a faraday pouch protects you from this by blocking any signals entering or leaving the pouch. For that added protection you could invest in a Trackstar S5 Advance system.  As well as being a Thatcham S5 Approved tracking system, it also keeps your car immobilised when your keys/Trackstar tags aren't present. No Tag, No Start.
​
Use a dash cam
Many dashcams now record movement regardless of whether the engine is running and many also record video and audio inside the cabin. This can act as a deterrent for anyone wishing to steal or steal from your vehicle. Many also record directly to the cloud, giving you visibility of what is happening around your vehicle wherever you are.
By keeping these tips in mind
you can help to reduce your chances of falling victim of a car criminal.
to give yourself the best chance of recovery if the worst does happen, Trackstar offers a range of stolen Vehicle Tracking products from as little as £410.00*. Visit www.trackstar.co.uk to order yours today.
Prices are subject to change.  Price of £410.00 related to the Thatcham approved Trackstar S7 system. 
Subscription required.