Trackstar Stolen Vehicle Tracking & Recovery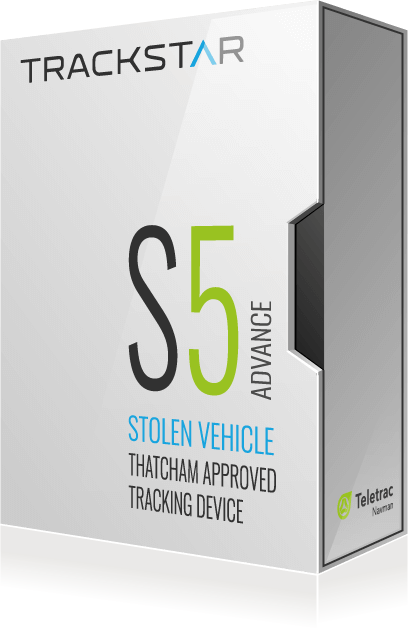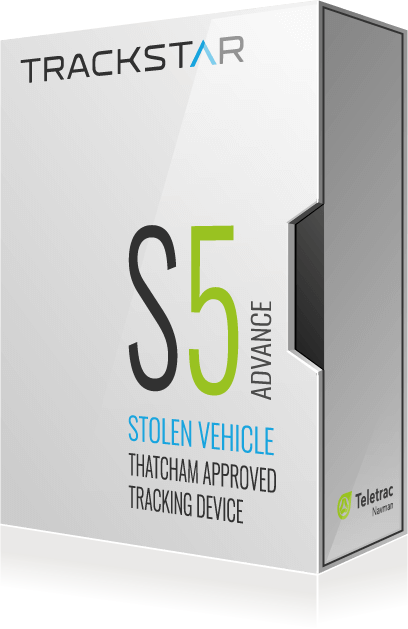 Alerts against unauthorised movement

Endorsed by Police Authorities & Insurance approved
Leading edge GPS tracking and integrated motion sensor technology

Recovery of vehicles/assets from as little as 8 minutes
Operational 24 hours a day 365 days a year
S5 Stolen Vehicle Tracking with sophisticated driver identification technology providing enhanced vehicle security inhibiting unauthorised vehicle start
The Trackstar S5 ADVANCE system utilises a driver recognition system as part of the Thatcham Category S5 criteria.
Fully approved BMW and JLR accessory. Suitable for all models
Thatcham Category S5  – meets the latest and highest UK insurance standards for vehicle tracking.
Monitored globally 24 hours a day by Teletrac Navman.
TARA AI Based Assistant: Monitors potential signs of theft and false alarms and contacts you in less than 1 second to secure your vehicle.
Uses the latest GPS & GSM Technology.
Vehicle Battery disconnection alert.
Low level battery alert.
Tow away/motion alerts if the vehicle is moved illegally.
Fully transferable.
European coverage as standard.
Advance Driver Recognition (ADR) Systems supplied with 2 driver ID tags (additional tags may be purchased)
Driver Recognition Tags to protect against key cloning.
Automatically disarms when the driver ID tag is in the vehicle.
Vehicle Start Inhibit – The Trackstar S5 Advance uses a No tag – No start system to prevent the vehicle starting if the tag is not present.
Compare to other Trackstar Products
Ready to Buy your Trackstar S5 Advance Tracking Device
Trackstar S5 Advance is not currently available online but if you are interested in this product, please get in touch with us through our contact form