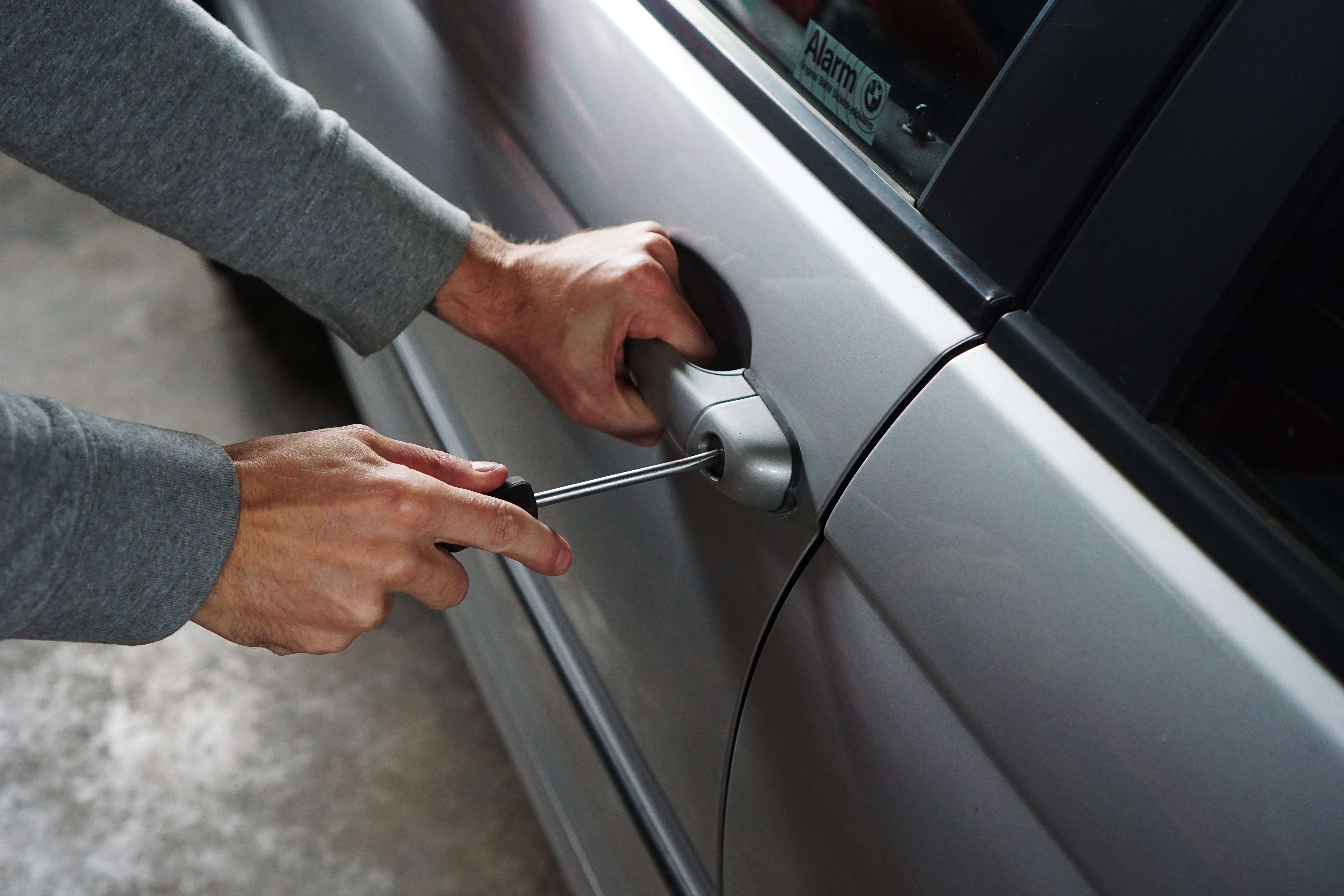 Over the course of the last decade
vehicle theft has been rising at a steady rate of around 15% per year. The major contributing factor to this worrying trend is the industry adoption of fitting new vehicles with convenience systems like keyless entry and keyless start, which are vulnerable to common methods of theft, such as relay attacks.
More than 47,000 vehicles were stolen in the last six months of 2019! At Trackstar we have compiled a list to show you the top 10. Is yours on the list? Perhaps you should look at our 7 ways to protect your vehicle from theft guide.
1. Ford Transit
You may be surprised to hear that the humble transit van is number 1 on the list! With over 4000 Ford Transits on the list, this is more than double the second most stolen in the UK!
2. Ford Fiesta
The car of choice for hundreds of thousands of people in the UK. Relatively inexpensive the Ford Fiesta is an all-round good family car and one you can let your 17-year-old son or daughter drive when they've passed their test.  However, with nearly 2000 stolen in the last 6 months of 2019 they are very desirable to opportunistic car thieves and you should consider investing in some added security if you have one.
3. Land Rover Range Rover
The most expensive car on the list and the one most might assume is number 1; the Land Rover Range Rover is an iconic British car but one that is coveted by car thieves and are often stolen to order.
4. Volkswagen Golf
With nearly 1300 Golfs stolen between July and December 2019 the stylish and reliable VW Golf comes in at number 4 on our list.
5. Mercedes Sprinter
With more than 1200 stolen between July and December 2019, the Mercedes sprinter is the second most stolen van and comes in at number 5 in our list.
6. Ford Focus
The Ford focus is one of the most popular cars in the country, with more than 1 million on the road. You are statistically never more than 200 meters from a Ford Focus in Great Britain. Nearly 1200 Focus' were stolen between July and December 2019.
7. Vauxhall Astra
One of the most popular cars in the world, the Vauxhall Astra is sold under the name Buick Verano in the United States and under the brand name Opel Astra for the rest of the world excluding the UK. With nearly 1000 of these stolen in the second half of 2019 they are still very desirable to car thieves.
8. Vauxhall Corsa
The Vauxhall Corsa scrapes in at number 8, with only 100 fewer stolen than the Astra.
9. Audi A3
Audi's second smallest car after the A1, the Audi A3 is a very well made and desirable vehicle. Almost 600 of these were stolen between July and December 2019.
10. Land Rover Discovery
Land Rover's second entry on to this list, the Discovery is one of the cars of choice for landed gentry around the UK but also doubles as a stylish Chelsea tractor for those rainy school runs.  More than 500 people were liberated of their Discoveries in the latter half of 2019.
Was your vehicle on the list?
If your vehicle was on the list of the top 10 stolen vehicles in the second half of 2019 and you would be interested in a Trackstar Stolen Vehicle Tracker to help protect it, give us a call quoting "Track20" for a 10% discount and 18 months' subscription for the price of 12!
Offer ends 30/06/2020 – Not available in conjunction with any other offers. New customers only. Must be purchased by contact Trackstar on 0345 604 5433. not available online. 
Offer only applicable to the following vehicles:
Ford Transit (all derivatives), Ford Fiesta (all derivatives), Ford Focus (all derivatives), Vaushall Astra (all derivatives), Vauxhall Corsa (all derivatives), VW golf (all derivatives), Land Rover Range Rover (inc. Sport), Land Rover Discovery (inc. Sport), Mercedes Sprinter (all derivatives), Audi A3 (all derivatives)
TRACKSTAR is one of the leading providers of Stolen Vehicle Tracking across Europe.
TRACKSTAR provides CAT5, S5 and S7 Thatcham rated products complaint with Insurance standards.